LOW-COST EXPLORATION AND STRATEGIC LOCATION IN ONTARIO

 
Big Gold is an Ontario-based exploration company with a land position of 10,000 hectares in close proximity to the new Rainy River Mine Complex with established local infrastructure, which gives our project a distinct advantage.
Significant gold potential: mineralization identified historically – no modern exploration undertaken.
Big Gold management and advisors have decades of experience and a history of success defining economic gold resources and financing exploration companies.
The technical team advising Big Gold has a history of world-class deposit discoveries and has vast experience taking projects from early exploration stage through to production.
Big Gold's large-scale land position now covers more than 20 km along favourable geology for gold mineralization in the highly prospective Cameron Lake gold belt in Northwest Ontario.
​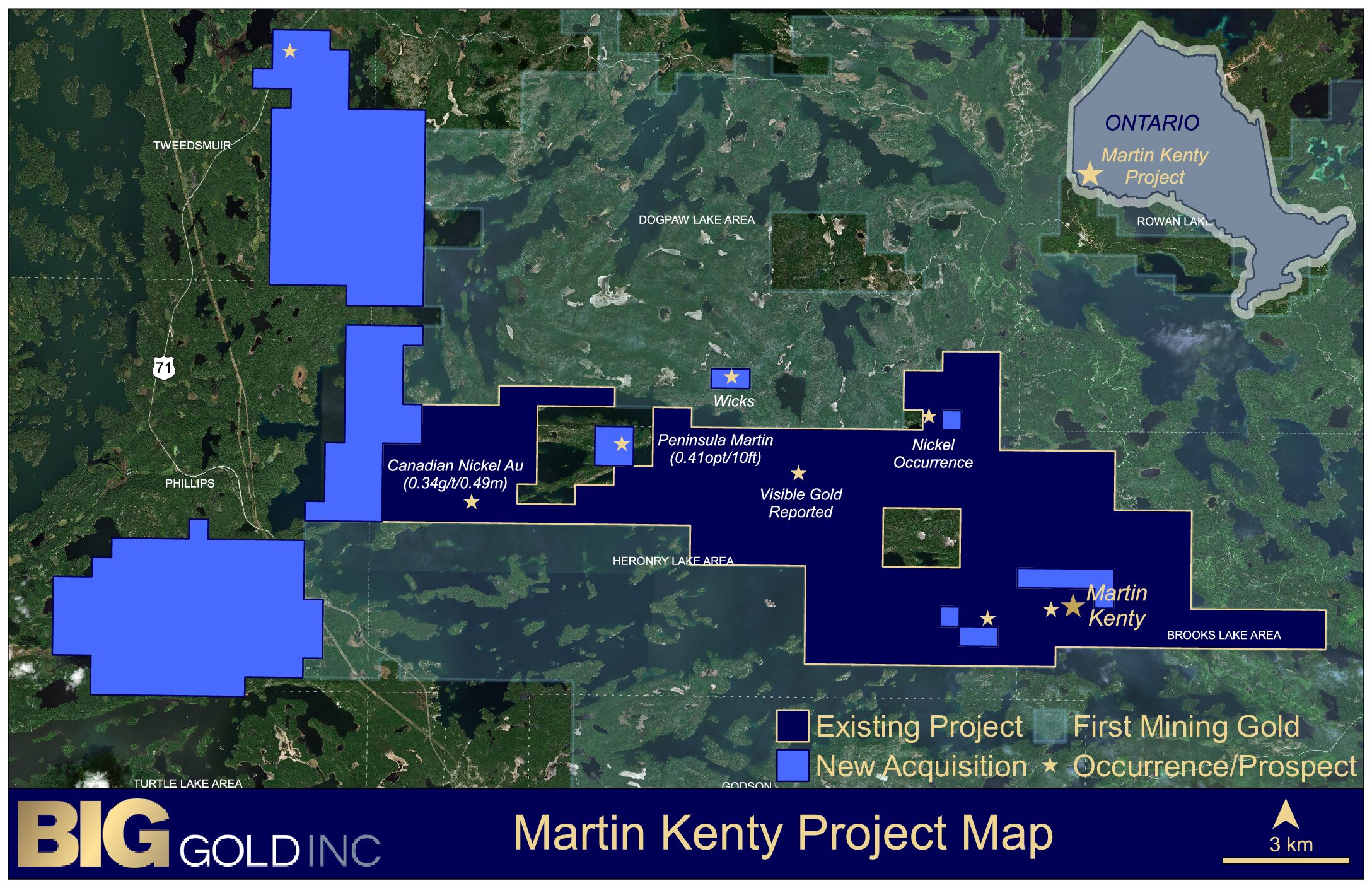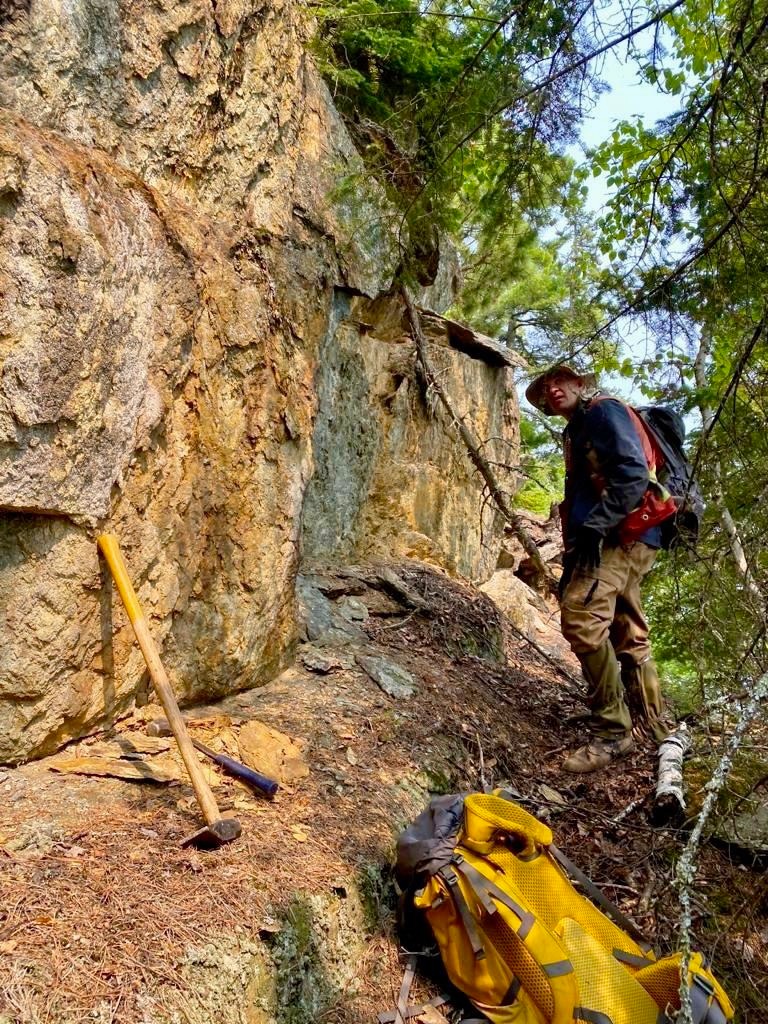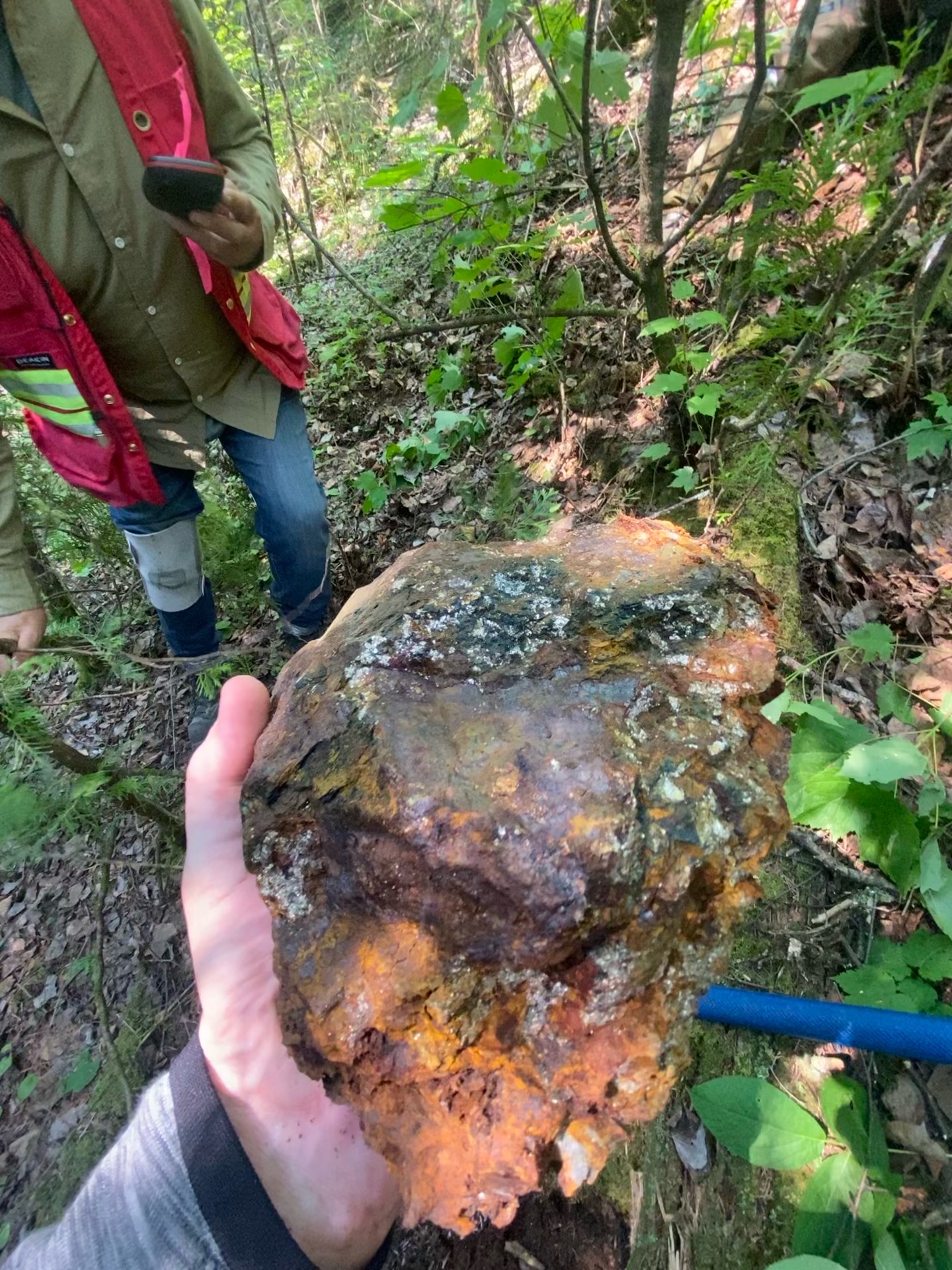 Define gold resources at our Martin Kenty gold exploration project located in the Kenora/Rainy River Mining District of Ontario.  Initial exploration began in summer 2021 and preliminary sampling on-site returned strong gold grades with traces of silver and base metals such as copper, lead, and zinc.
40 YEARS OF MINING EXPLORATION EXPERIENCE AND SUCCESSFUL COMPANY BUILDING
The Big Gold team consists of deeply experienced mining leaders in Canada who have successfully built and commercialized multiple cutting-edge public and private businesses in Canada.
Our team knows how to efficiently explore, execute on a plan, and build a high-impact business.
The technical team advising Big Gold are experienced in the region and have expertise in specialized mineral exploration techniques as well as project operations.